Happy 20th anniversary, Phantom!
Mon 9 October 2006 | Written by londonmusicalsONLINE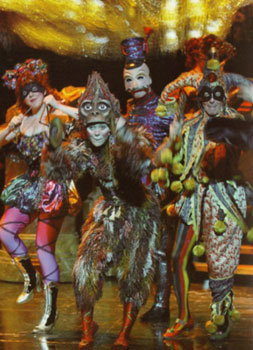 Promotion photo
The Phantom of the Opera celebrates 20 years today. Andrew Lloyd-Webber and the original Christine Daaé, Sarah Brightman, will attend tonight's performance. At the same time, we can bring you news on the cast change which takes place on 16th October.
Andrew Lloyd Webber's musical The Phantom of the Opera opened at Her Majesty's theatre on 9th October 1986, and is still running at the same theatre today, 20 years later. The original cast starred Michael Crawford as the Phantom and Sarah Brightman as Christine Daaé, both of whom are familiar names in the musical industry of today. The Phantom of the Opera has been seen by more than 100 million people worldwide, and has won more than 50 theatre awards. In January this year it became the longest running musical on Broadway, but in London it is beaten by Les Misérables, which turned 21 years yesterday.
Cast change coming up soon
On 16th October 2006, a new cast will start at Her Majesty's theatre. Celia Graham will return to share the role of Christine Daaé with Katie Knight-Adams, and Heather Jackson returns to play Madame Giry. New to the Phantom stage are Michael Xavier, who will take over the role of Raoul, and Lindsey Wise, who will be the new Meg Giry. Earl Carpenter will stay on as The Phantom, James Barron and Sam Hiller continue in their roles as Monsieur Firmin and Monsieur André, and Wendy Ferguson and Rohan Tickell are also continuing as Carlotta and Ubaldo.