Cassie Compton is new Eponine
Thu 19 April 2007 | Written by londonmusicalsONLINE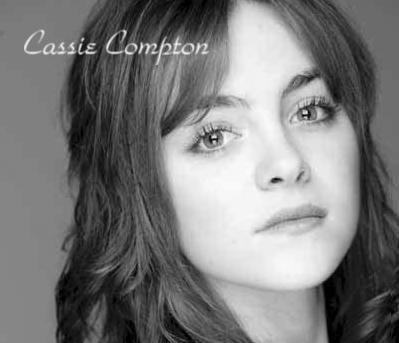 From the cover of Cassie Compton's cd
Cassie Compton, who has previously played child roles in Whistle Down the Wind and The Secret Garden, as well as starred in the ITV music talent show The X Factor, will start as Eponine in Les MisÚrables on 25th June 2007.
Many will perhaps remember Cassie Compton, aged 20, from the ITV1 music talent show The X Factor. Compton was mentored by Sharon Osbourne in the under 25s group, and finished fifth in the show in 2004 at just 17 years of age.
Cassie Compton confirms the news of her starting as Eponine on heráMySpace: "Thanks to those of you who have been messaging me to find out what I'm up to next... I can now let you know that from May I will be rehearsing for the West End musical Les Miserables! Im so excited to be playing the role of Eponine! Its a brilliant and obviously popular (its in its 21st year!) show and I am really looking forward to getting started! So for those of you who would like to see it, my opening night in the show will be 25TH of JUNE 07 onwards. I really appreciate your support and look forward to seeing you there!"